Book #53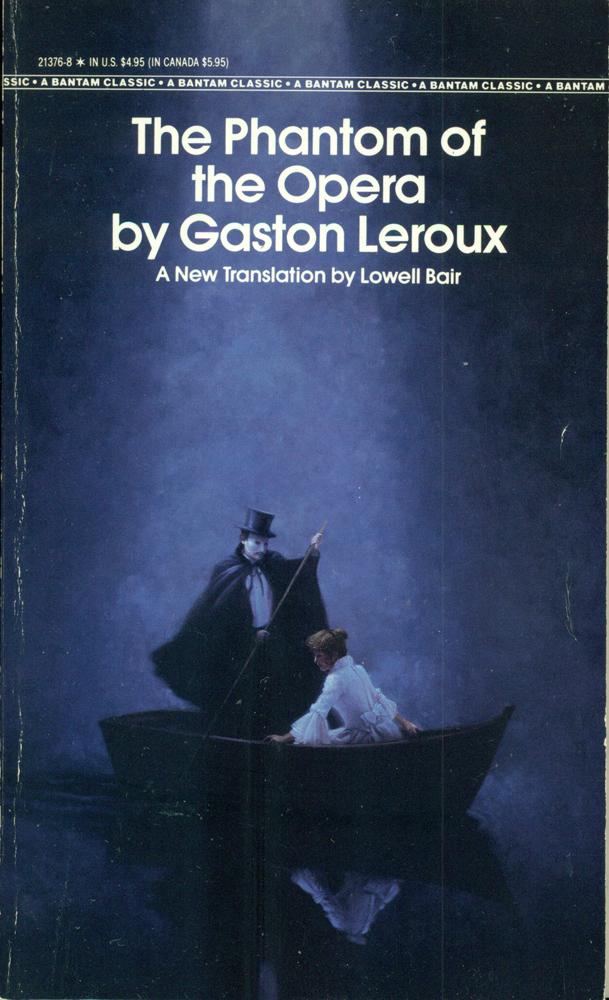 The Phantom of the Opera by Gaston Leroux






First published in French as a serial in 1909,

The Phantom of the Opera

is a riveting story that revolves around the young, Swedish Christine Daaé. Her father, a famous musician, dies, and she is raised in the Paris Opera House with his dying promise of a protective angel of music to guide her. After a time at the opera house, she begins hearing a voice, who eventually teaches her how to sing beautifully. All goes well until Christine's childhood friend Raoul comes to visit his parents, who are patrons of the opera, and he sees Christine when she begins successfully singing on the stage. The voice, who is the deformed, murderous 'ghost' of the opera house named Erik, however, grows violent in his terrible jealousy, until Christine suddenly disappears. The phantom is in love, but it can only spell disaster.
Obsession, desire, cruelty, secret underground passages, torture chambers, and deformities. What more could you possibly ask for here?!
We are presented with the mystery of the Parisian opera – a ghost haunts the halls. We're initially dipped headfirst into the myth and hysteria which serves to give the opera ghost his reputation. We don't meet him in the first section of the novel – we hear about him. He's a constant throughout the pages without gracing them in person; he is in every corner and in each white space, a shadow. The tension Leroux creates with this method is genius; we only have knowledge from legend, and are no wiser than any character we have met so far.
Soon after the ghost himself appears on the pages, we discover the he's made entirely of flesh and blood, hiding in the enclosed spaces of the opera house as a result of his facial disfigurement and his past experiences of the reactions this evokes. And how these have shaped him! Erik is an utter psychopath to begin with, but once he falls in love with singer Christine Daae, he takes his desire and obsession to new levels. I found his behaviour difficult to pity, however it's clear to see he is a product of the way he's been treated. In a similar vein to Frankenstein, Erik has suffered a lack of nurturing influence in his life. Desiring only to be loved for who he is, he employs drastic and terrifying means to attain this, leading us to a suspenseful and utterly horrific lead-up to the finale.
This is such a complex, engrossing, and tragic story. To be shunned unfairly by the world and then to become the monster they thought you were, is completely heartbreaking. An absolute masterpiece.
And yet I am not really wicked. Love me and you shall see! All I wanted was to be loved for myself. If you loved me, I should be as gentle as a lamb; and you could do anything with me that you pleased.