Book #62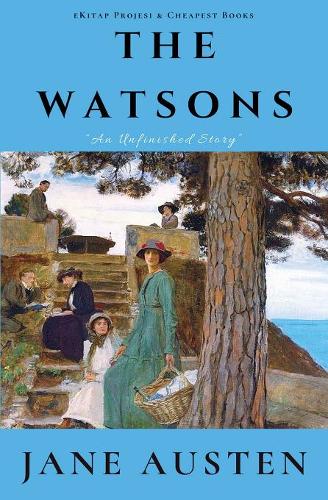 The Watsons by Jane Austen
Left impoverished upon the death of her aunt, Emma Watson has no option but to be reunited with her estranged father and siblings. Initially delighted with her new life—including the fashionable society balls to which she now has access—Emma soon realizes that her family harbors many ill feelings, not least those springing from the sisters' hopes—and disappointments—in snaring a husband. So when the eligible and suitably rich Tom Musgrove begins to transfer his affections from her sister Margaret to Emma, the result can only be further sibling rivalry and unrest.
There are few things in life which give me greater distress than an unfinished Austen novel. The Watsons is comprised of only a small number of pages, yet Austen injects such intrigue and possibility into a woeful lack of word count.
Emma Watson has been brought up by an aunt, and moves back with her family after the aunt remarries. As Emma has been brought up in a wealthier, more refined setting than her siblings, it's interesting to see how she adapts and reacts to their coarse gossiping and gauche husband hunting. The sisters are anything but loving to one another, and the sniping is truly something to behold.
Then there's the added fascination of Emma's introduction to her new neighbours - a few of which take a serious liking to her which foreshadowed a fast approaching love triangle situation. Such loss.
It could've been great, kid.