Book #45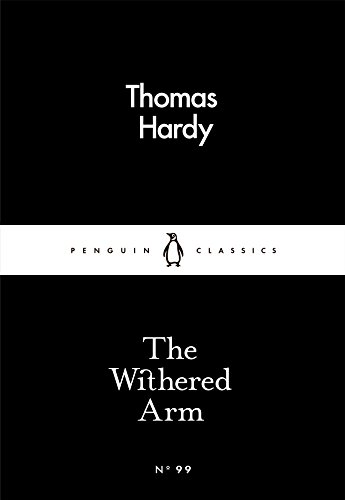 The Withered Arm by Thomas Hardy
A jealous lover's curse and an ingenious party trick feature in these two suspenseful stories set in Hardy's imaginary Wessex.
The Withered Arm came highly recommended to me, and I was pleased Penguin included it in their Little Black Classics range. Although the range does contain some of his poetry (and we all know how I feel about poetry), the collection would not be complete without some Hardy prose.
He's a firm favourite of mine, and I was delighted to see his regular style applied here. Although the supernatural isn't something he would normally delve into, we're presented with some typically Hardyish awkward relationships, social satire, a lyrical rustic landscape setting, and a running thread of bleak unease. The ending, of course, is tragic and terrible, as is his wont to inflict.
Detailing a spurned lover's accidental curse on her beloved's new wife, Hardy skilfully portrays the development and sudden downfall of the relationships. His depiction of the wife's vicious determination to rid herself of the curse creates an unholy level of tension, with her eventual discovery of the origin then rendering the situation unbearably palpable. Her eventual choice of remedy, and consequences thereof, only Hardy could employ with this level of mastery.
It raised questions about morality, friendship, and reaping what you sow. Hardy seemed to punish every single character here, and, flawed as they were, it felt as though the higher hand of judgement had reached a reasonable verdict.
This is one which will stay with me for a very long time.